Meet Our Safety and Health Speakers
Meet Our Environmental Speakers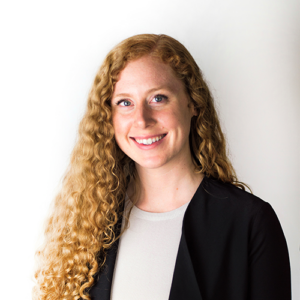 Katie Poss
Program Manager of Procurement and Policy, Building Transparency
Meet the Speaker: Katie Poss
Katie Poss is the Program Manager of Procurement and Policy at Building Transparency. In this role, Katie supports the nonprofit's core mission of providing the open access data and tools necessary to enable broad and swift action across the building industry in addressing embodied carbon's role in climate change. Prior to joining Building Transparency, Katie served as Director of Sustainability Initiatives at the National Ready Mixed Concrete Association (NRMCA) and as Sustainability Program Manager at Turner Construction for its data center portfolio. She currently serves on Nashville Mayor Cooper's Sustainability Advisory Committee and is the co-chair of the Carbon Leadership Forum Nashville Hub.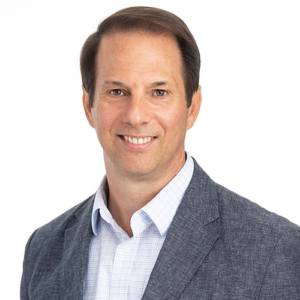 Joe Rozza
Chief Sustainability Officer, Ryan Companies 
Meet the Speaker: Joe Rozza
Joe Rozza is a corporate sustainability leader with a 30-year track record of delivering sustainability performance that mitigates risks, drives productivity, creates competitive advantage and gives companies and brands greater purpose. He is the Chief Sustainability officer for Ryan Companies US, Inc. – a multibillion-dollar national real estate development, design, construction, management, and capital markets firm. His primary responsibilities include strategy development, public affairs, communications, reporting, innovation, governance, capability development, government relations, business development and leadership of the national sustainability team. These responsibilities cover the priorities of climate protection, decarbonization, water stewardship, sustainable materials, circular economy, natural capital, biodiversity as well as the social benefits of these programs. 
Meet Our AGC of America Speakers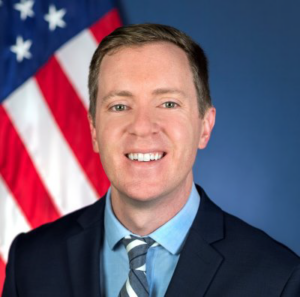 Alex Etchen
Senior Director, Congressional Relations, Infrastructure Advancement, AGC of America 
Meet the Speaker: Alex Etchen
Alex Etchen joined the Associated General Contractors (AGC) in early 2021 as the Senior Director for Infrastructure Advancement. Prior to joining AGC, Alex served as Associate Administrator for Highway Policy and External Affairs for the Federal Highway Administration (FHWA) at the U.S. Department of Transportation (USDOT). He served to advance the mission and goals of FHWA while working with Members of Congress and external stakeholders. Alex oversaw a staff responsible for a variety of critical and diverse topics ranging from housing FHWA's traffic and transportation performance data, to collaborating with the international community on new highway technology, transportation research, and program innovations, and to performing studies and analyses of national transportation policy options. 
 Prior to joining the Department, Alex worked in Congress for nearly seven years; first for a Member of Congress from Idaho and then on the House Transportation and Infrastructure Committee. During his tenure on the Committee, he worked on the federal-aid highway portfolio and drafted provisions included in the Fixing America's Surface Transportation (FAST) Act. 
Originally from Ligonier, Pa., Alex earned a Bachelor of Science in Marketing from the Pennsylvania State University and a Master of Business Administration from the Johns Hopkins University.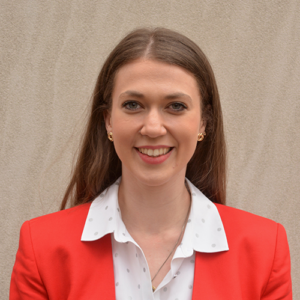 Macrina Wilkins
Senior Research Analyst, AGC of America 
Meet the Speaker: Macrina Wilkins
Macrina Wilkins works as senior research analyst for the Associated General Contractors of America (AGC), the leading trade association for the construction industry. She analyzes industry trends and compiles data products on the construction, labor, spending and material markets. Ms. Wilkins graduated from Cornell University with a B.S. degree in human development and is currently pursuing a B.A. degree in economics at George Mason University. She is a member of the National Association of Business Economists and National Economist Club.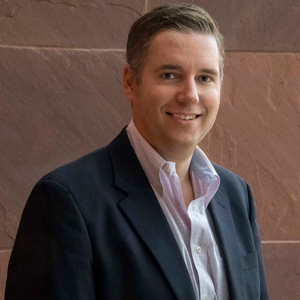 Jim Young
Senior Director, Congressional Relations for Labor, HR, and Safety, AGC of America  
Meet the Speaker: Jim Young
Mr. James Young is the Senior Director of Congressional Relations for Labor, HR and Safety for the Associated General Contractors of America (AGC). In this role, he works directly with members of the U.S. Congress, AGC members and press on a multitude of issues that directly affect the construction industry. Previously, Mr. Young worked for Direct Impact, the preeminent grassroots firm in Washington and Democracy Data and Communications which provides a comprehensive array of grassroots and political action solutions. Mr. Young began his career on Capitol Hill working for Congressman Benjamin Gilman (NY). 
James holds a B.S. in Business Administration from the College of Charleston, Charleston, SC.